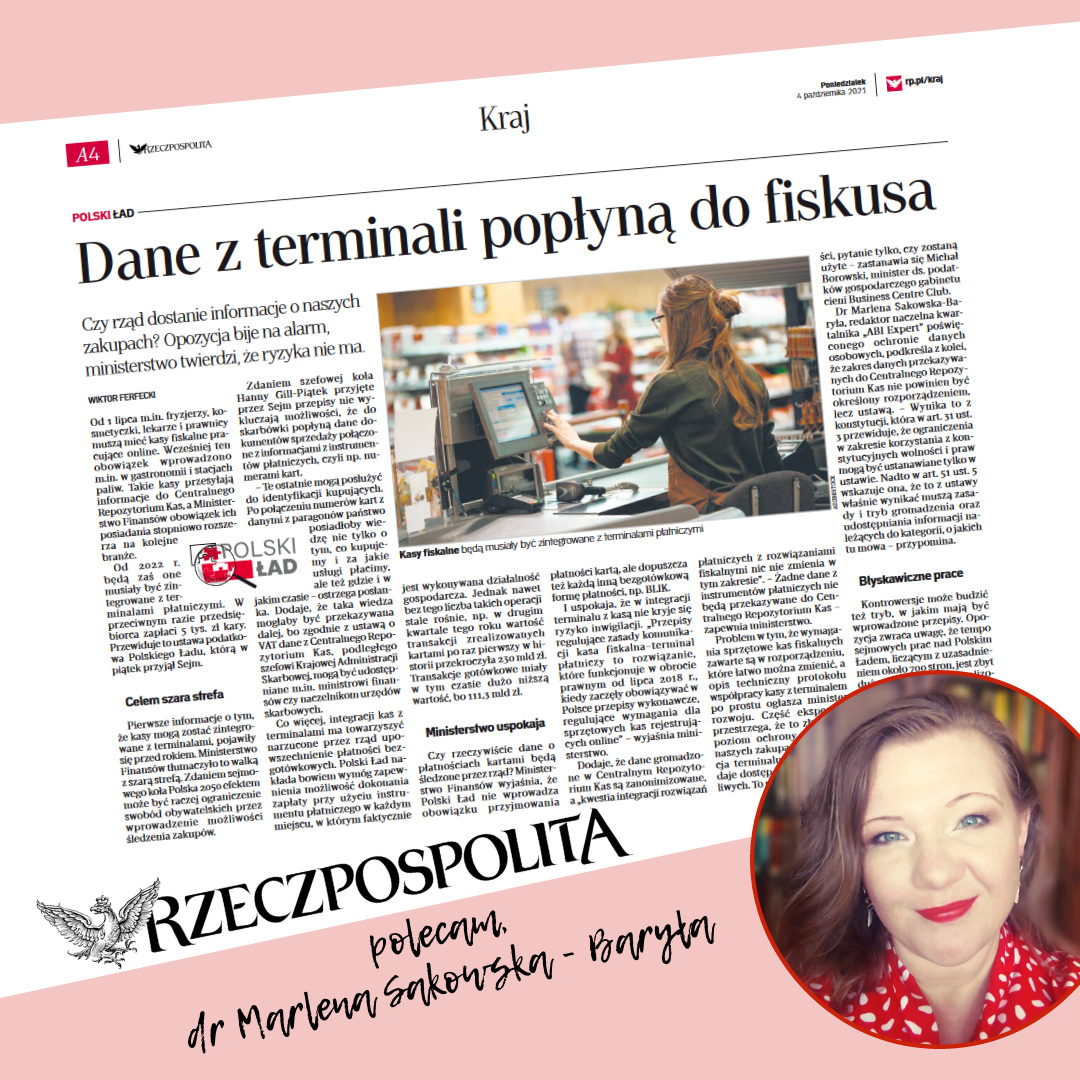 04 Paź

Komentarz dr Marleny Sakowskiej-Baryły dla Rzeczpospolitej

Czy rząd weźmie pod lupę nasze dane osobowe zbierane w trakcie płatności za zakupy ? Jak wygląda ochrona danych osobowych na styku przesyłu tychże danych z połączenia kas fiskalnych z terminalami, a następnie z Centralnym Repozytorium Kas ?
Komentarza w tej dyskusji udzieliła Partner naszej Kancelarii
dr Marlena Sakowska-Baryła
Zdaniem dr Sakowskiej-Baryły: zakres danych przekazywanych do Centralnego Repozytorium Kas nie powinien być określony rozporządzeniem, lecz ustawą.
Wynika to z konstytucji, która w art. 31 ust. 3 przewiduje, że ograniczenia w zakresie korzystania z konstytucyjnych wolności i praw mogą być ustanawiane tylko w ustawie. Nadto w art. 51 ust. 5 wskazuje ona, że to z ustawy właśnie wynikać muszą zasady i tryb gromadzenia oraz udostępniania informacji należących do kategorii, o jakich tu mowa.