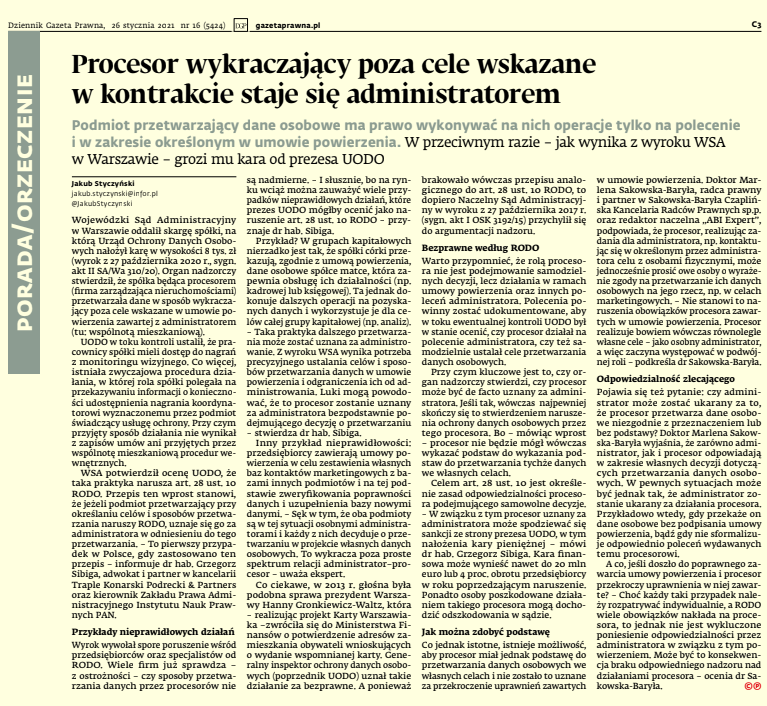 26 Sty

Komentarz dr Marleny Sakowskiej-Baryły dla Dziennika Gazety Prawnej
Powierzenie przetwarzania danych osobowych to stan faktyczny, z którym jednak związane są wymogi formalne mogące znacząco wpłynąć na ocenę tego stanu.
Okazuje się, że ma to miejsce w praktyce i orzecznictwie.
Jakubowi Styczyńskiemu dziękujemy za zaproszenie do komentowania tych kwestii dla dr Marleny Sakowskiej-Baryły na łamach Dziennik Gazeta Prawna.