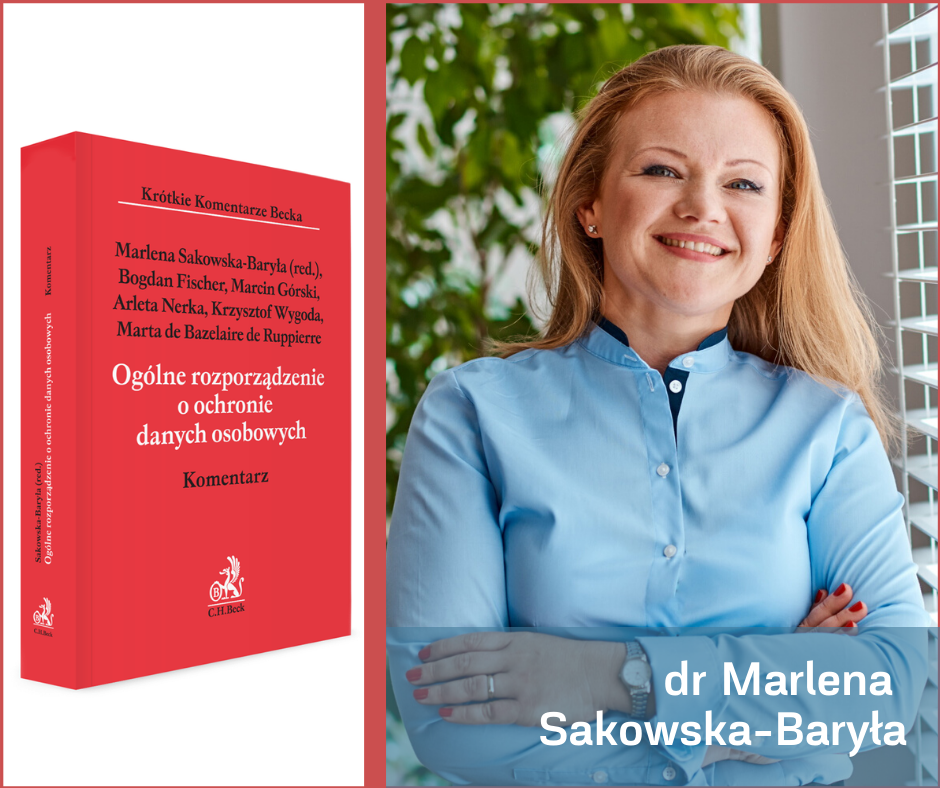 28 Gru

Dodruk komentarza do RODO pod redakcją naukową mec. Marleny Sakowskiej-Baryły

W reakcji liczne na pytania, kiedy pojawi się kolejny nakład komentarza do RODO (Ogólne rozporządzenie o ochronie danych osobowych. Komentarz, Warszawa 2018), którego redaktorem naukowym jest dr Marlena Sakowska-Baryła, mamy przyjemność poinformować, że dodruk stał się faktem i komentarz już jest dostępny w księgarni CH BECK pod tym adresem:


https://www.ksiegarnia.beck.pl/17044-ogolne-rozporzadzenie-o-ochronie-danych-osobowych-komentarz-marlena-sakowska-baryla

To bardzo wzruszające dla autora, gdy książka jest w użyciu, a Czytelnicy pytają o to gdzie, kiedy mogą ją jeszcze nabyć.

Gorąco dziękujemy za liczne słowa uznania, pochwały i sprzyjające recenzje tej publikacji!