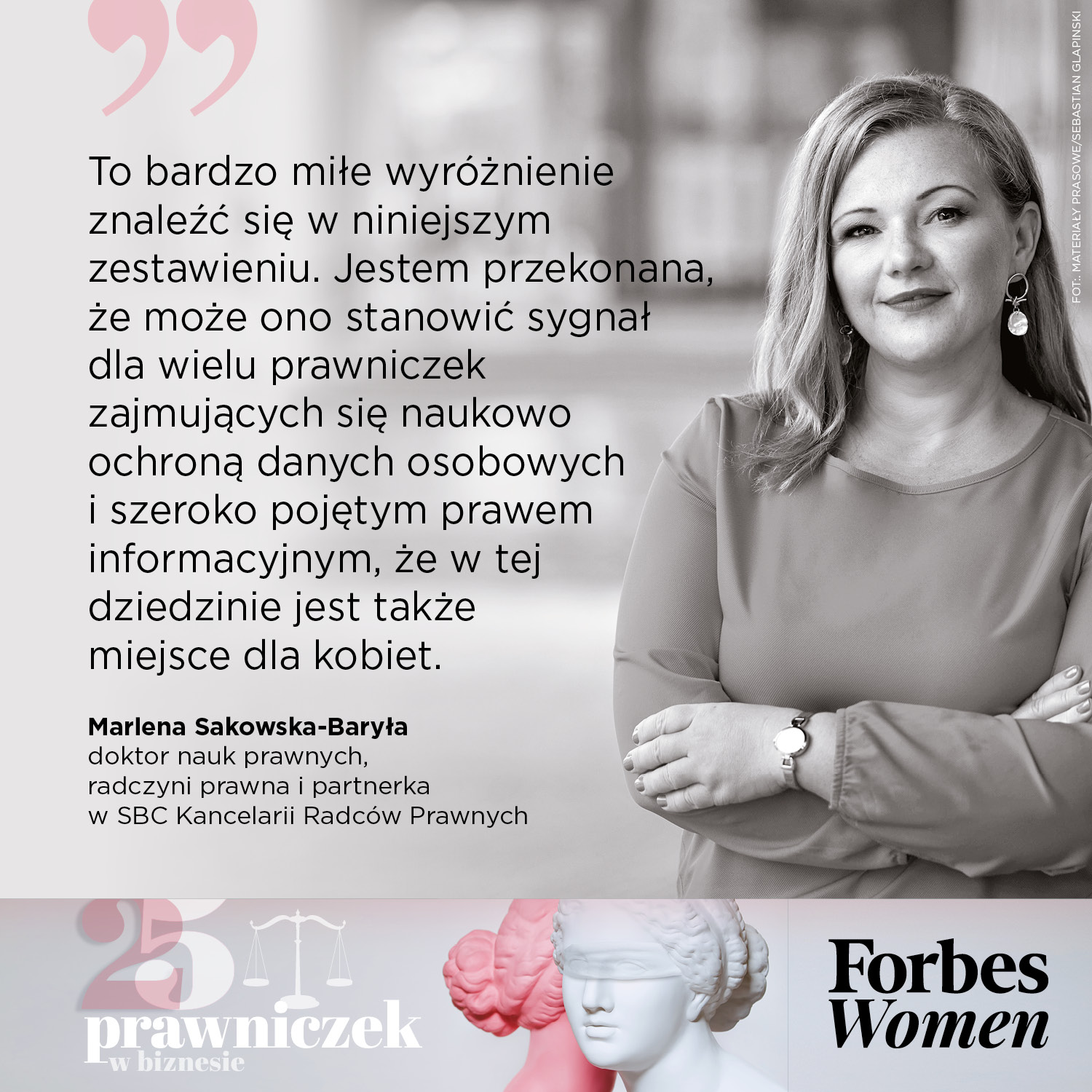 13 Paź

dr Marlena Sakowska-Baryła na liście 25 Prawniczek Forbesa

Zaszczyt, duma, podsumowanie pewnego etapu rozwoju zawodowego i naukowego, wdzięczność – z takimi uczuciami odebraliśmy wiadomość o tym, że Partner naszej Kancelarii dr Marlena Sakowska-Baryła znalazła  się na ogłoszonej dziś Liście Prawniczek w Biznesie 2022 Forbes Women Polska i Women in Law Foundation.
Dr Marlena Sakowska-Baryła jest jedyną prawniczką na tej liście w wyróżnioną dziedzinie "Działalność Naukowa". To  istotne wyróżnienie z tego względu, że obok praktyki wykonywania zawodu radcy prawnego działalność naukowa zajmuje ogromną część  życia zawodowego dr Sakowskiej-Baryły – jest autorką ponad 150 publikacji, w tym 10 monografii, redaktor naukową 5 książek, w tym komentarza do RODO, współautorką 4 komentarzy do aktów normatywnych. Bardzo nam miło, że to zostało dostrzeżone i uhonorowane w tak świetny sposób.